Welcome to the Birkenholz Stock Farm Home Page.
We hope you enjoy your visit.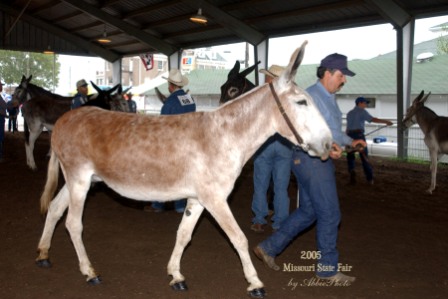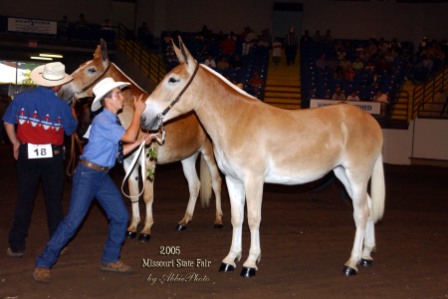 We are a family operation focusing on Show Quality,
Draft Mules and Mammoth Jackstock
Blonde Sorrel with White Manes and Tails
and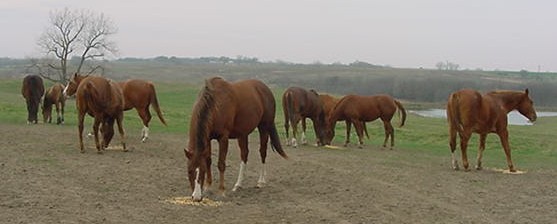 Registered AQHA quarter horses.
All of our colts are born and raised on grass pasture.
Our quarter horse foals are the product of a carefully bred and selected band of proven broodmares whose papers bear the names of Watch Joe Jack, Two Eyed Jack, Pat Star Jr., Mr. Baron Red, Star Duster, Winken Wayne, Smokey Duster Too, Music Mount, and more.
Most of our quarter horse colts have Watch Joe Jack and/or Two Eyed Jack listed on their AQHA registration papers.
If you are looking for mules or quarter horses that can do it all -- Look no further

....enjoy your visit looking at these dynamic quarter horses, mules and jackstock....
Louis, Cheryl, Jesse, & Leslie Birkenholz
30144 State Hwy NN
Hopkins, MO 64461
660-927-3782 or 3383
In addition, we raise a few quality Percheron and Belgian Draft Horses . We live in Northwest Missouri near Hopkins, Missouri.
We also have a Commercial Cattle Operation. We sell some of our calves at weaning and some the following spring for grass calves. In our spare time, we create ceramic carousels, and Holiday specialty items.